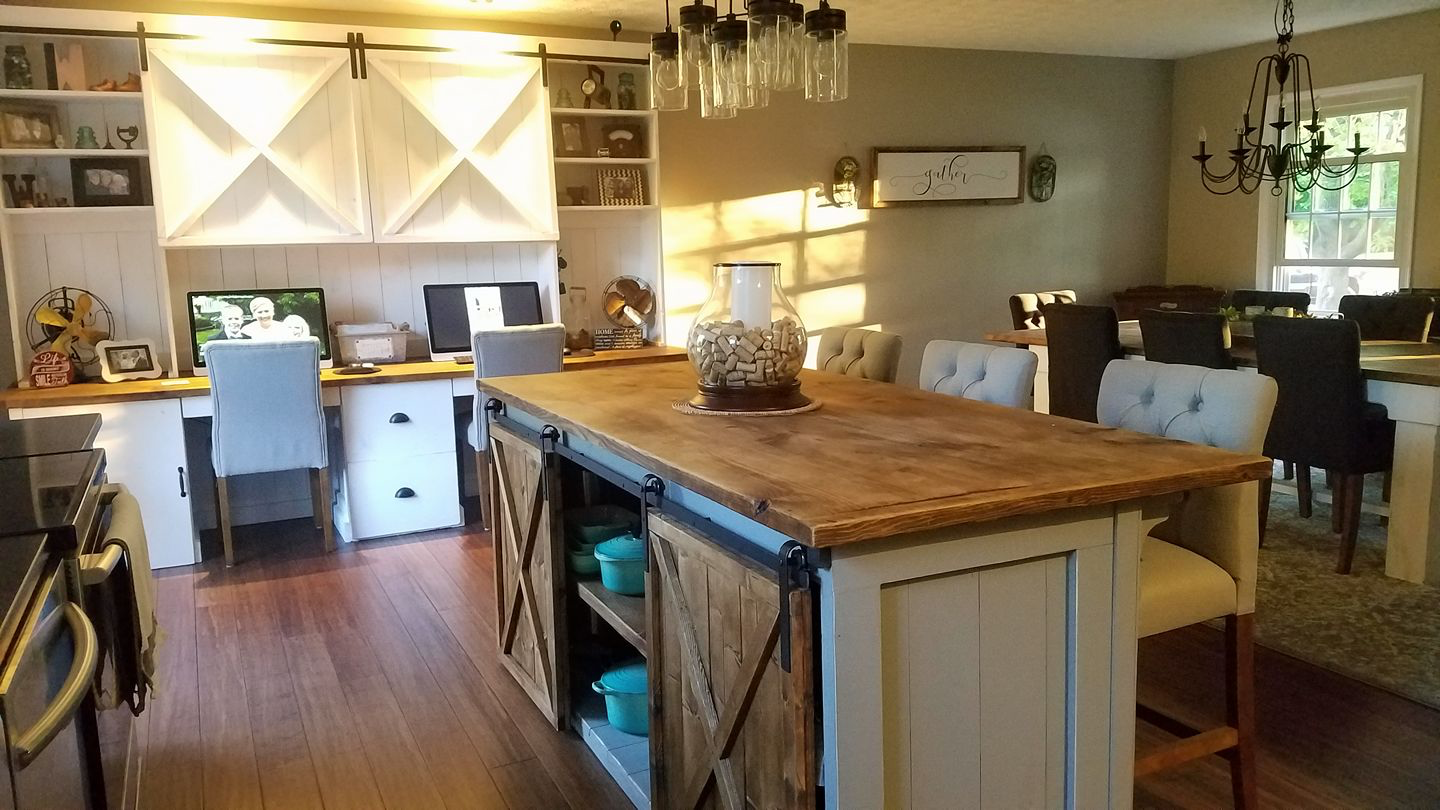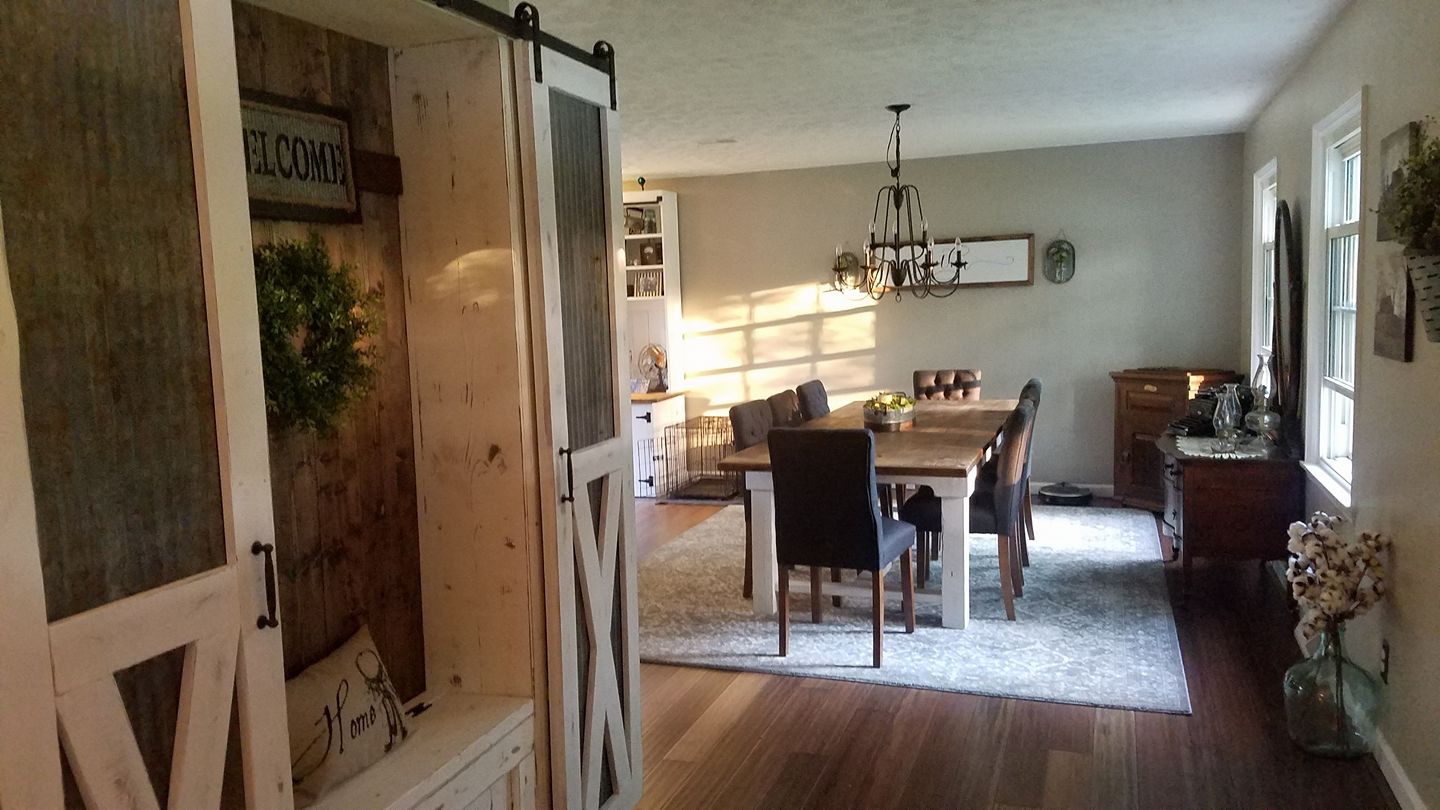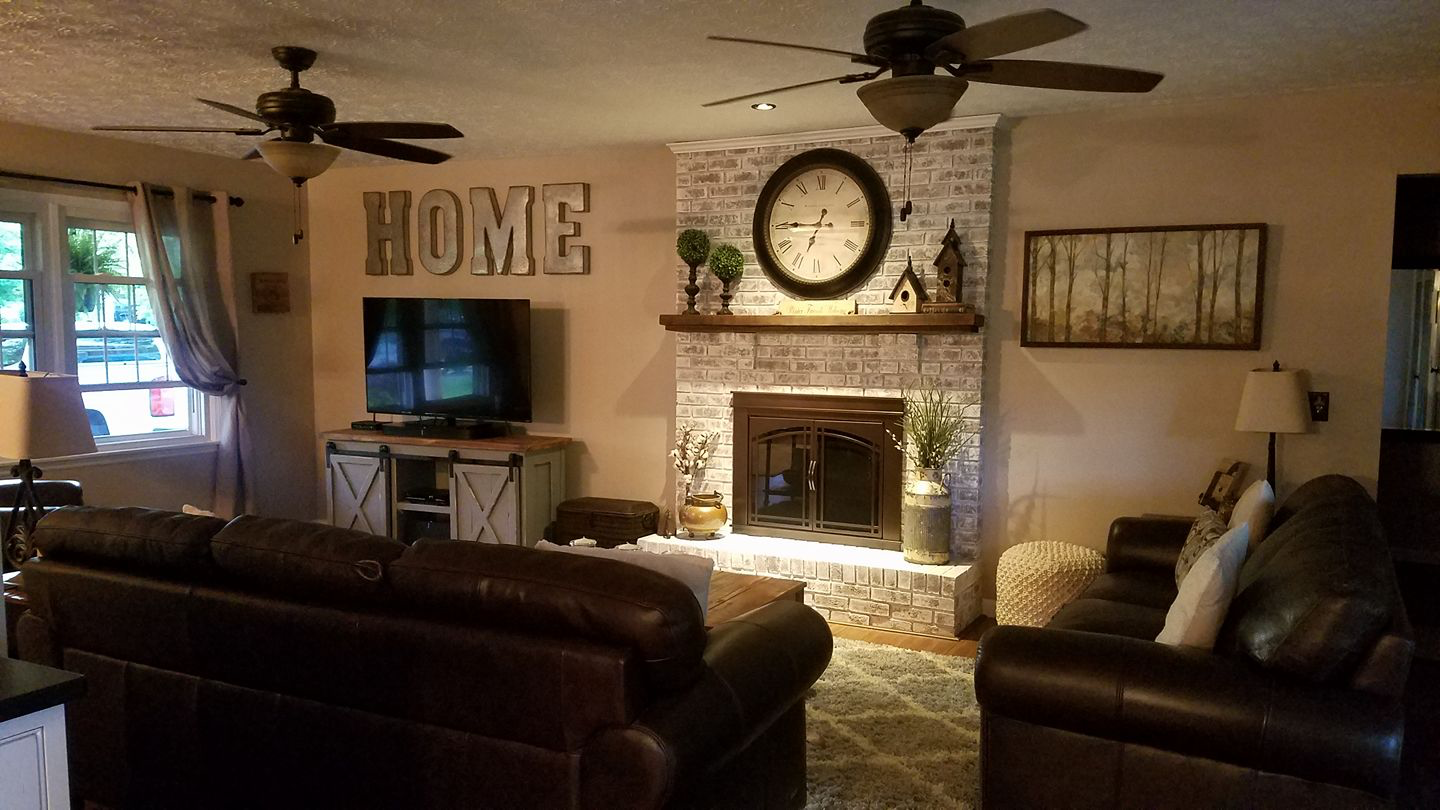 Kitchen & Living Room
Jason Thomas Design handcrafted the Kitchen Island, Cabinetry, Coat Organizer, Table, Mantle, & TV Stand. These handcrafted pieces are designed specifically from ideas presented to Jason by Jennifer.
Jennifer was very pleased with the results:
"A huge thank you to Jason and his crew for a job well done on our custom furniture pieces for our home! He took our ideas and far exceeded our expectations! Thank you, thank you, thank you!! We love our coat organizer and table!"
- Jennifer W., May 18, 2017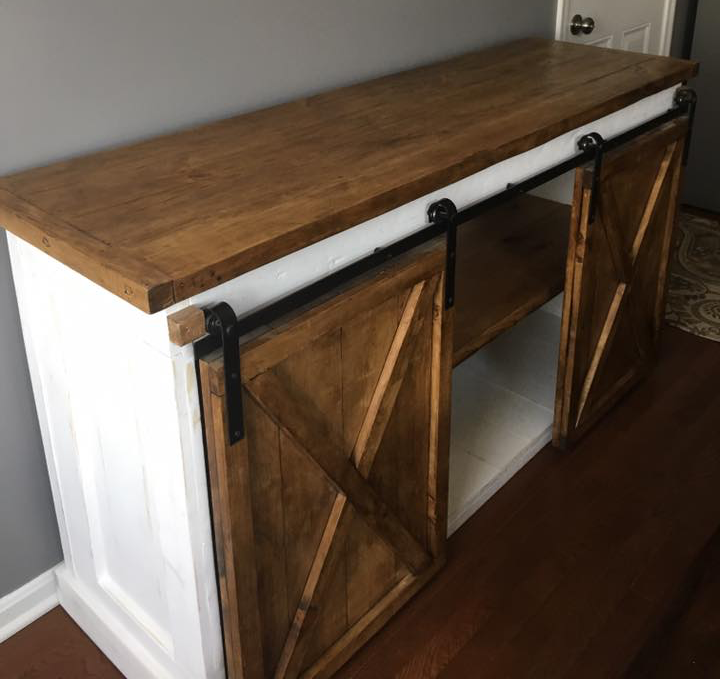 Buffet Table
This buffet table featuring sliding doors with external railings was crafted by Jason Thomas Designs for Emily to her specifications.
We think she like the results:
"Absolutely LOVE my buffet table. Thank you so much Jason! Beautiful work and exactly what I wanted 💗"
- Emily D., April 15 2017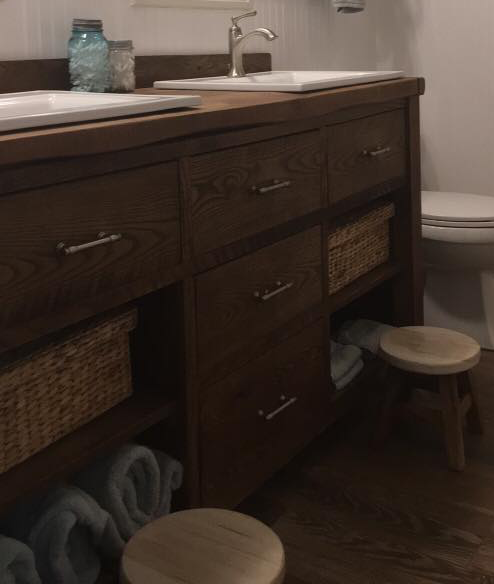 Vanity
"We are so grateful to you for going the extra, extra mile to make our vanities perfect. Your craftsmanship and kindness surpassed all expectations."
- Alison F., April 23, 2015
"Jason Thomas of American Pie in Waynesville has built several pieces for myself, my family and friends over the last 4 years. His craftsmanship is second-to-none! Bloomington friends, it's well worth the drive." 
-  Alison F., June 30, 2017